College, jobs, and personal projects kept me from hitting 50 like I would have wanted, but here's my roundup of the 25 novels I read in 2017, in order from January to December:
1. The Silence of the Lambs by Thomas Harris
I saw the movie late at night alone in an empty apartment, which is always a great idea when jumping into a horror/suspense story featuring a genius cannibal and deranged killer determined to build a suit out of female skin. I read the book a week later, also alone at home late at night.
2. The Perilous Gard by Elizabeth Marie Pope
An Elizabethan retelling of the Ballad of Tam Lin, The Perilous Gard won a Newbury Honor in 1976 and sat in my bookshelf since 2006. I read it while January froze branches and frosted windows, which felt like the perfect setting for a mysterious tale of the fairfolk in northern Britain.
3. The Wolves by Alex Berenson
Alex Berenson guest spoke at a meeting of the Atlanta Writer's Club on the first or second meeting I went to. He previously worked as a reporter for the New York Times, which informed his writing about CIA phenom John Wells. I bought a copy of the Wolves, his second-to-latest installment in the series.
4. Black Privilege by Charlamagne Tha God
I first heard of Charlamagne on MTV's Girl Code, and later reviewed this book for a newspaper article. Black Privilege follows Charlamagne's childhood and delinquent youth in small-town South Carolina to his rise as a radio star and DJ. He covers everything from jail to parties to navigating the radio world in blunt honesty with a bit of dark humor.
5. Vicious by V. E. Schwab
This was one of the rare books I swallowed whole, reading straight through until the sun came up and I realized I'd pulled an all-nighter.
6. Searching for Dragons by Patricia C. Wrede
The second novel of the Enchanted Forest Chronicles, Searching for Dragons was one of a dozen books I borrowed from friends in middle school and promptly forgot about, and now I'm trying to read all those books before I graduate. Cimorene and Morwen are back in another adventure staving off those crazy wizards and rescuing the kidnapped king of the dragons, Kazul.
7. The Faithful Spy by Alex Berenson
I have a terrible habit of reading book series out of order. The Faithful Spy is the first in the John Wells series, winner of an Edgar Award. I read the tenth installment a few months previously, which I actually found I liked better. The Faithful Spy introduces readers to John Wells, back in the States after working undercover for Al-Qaeda for ten years, with those from his past and present questioning his loyalty as they race to prevent a second 9/11.
8. Peeled by Joan Bauer
We all have those comfort books we read over and over, and Peeled has been one of mine since the eighth grade. It follows determined high school journalist Hildy Biddle as she uncovers the mystery of a haunted house in the apple orchards of small-town upstate New York. I reread it for reference on writing style, as Bauer's minimalist but sentimental prose draws character-driven readers right into the story.
9. Last Chance to See by Douglas Adams
The Hitchhiker's Guide to the Galaxy is one of the few books I have read more than once. Douglas Adams can pull some spectacular stunts with the English language, and a Reddit thread dedicated to his work highly recommended Last Chance to See, which covers his expeditions with the BBC to find rare animal species on the verge of extinction. Unfortunately, many of the species covered here have since gone extinct, but Adams's wry prose and the passionate determination of those dedicated to saving these animals makes Last Chance to See a remarkable, funny, and tragic read.
10. Interview with the Vampire by Anne Rice
I picked this one up on a whim at a Massachusetts library. Back during my middle school Twilight phase, my dad recommended I read it and I finally got around to it nearly ten years later. The story covers the immortal second life of Louis de Pointe du Lac, a vampire living in New Orleans, and his tumultuous relationships with vampires Lestat de Lioncourt, Armand, and Claudia. This book a slow-burner; it takes a moment to wade through the heavy prose and get intrigued, but when I reached Armand's philosophical discussion of why immortals die, I put the book down for a moment and thought, "Dang."
11. Uncommon Criminals by Ally Carter
Having read Heist Society my senior year of high school, I went for the sequel because I am a sucker for clever girl criminals and stories of fine art theft. Uncommon Criminals covers the exploits of teenage thief Katarina Bishop as she matches wits with a master con woman in Monte Carlo. The plot twists gave me whiplash and sent me on one of those Wikipedia binges about famous art heists.
12. The Iron Trial by Holly Black & Cassandra Clare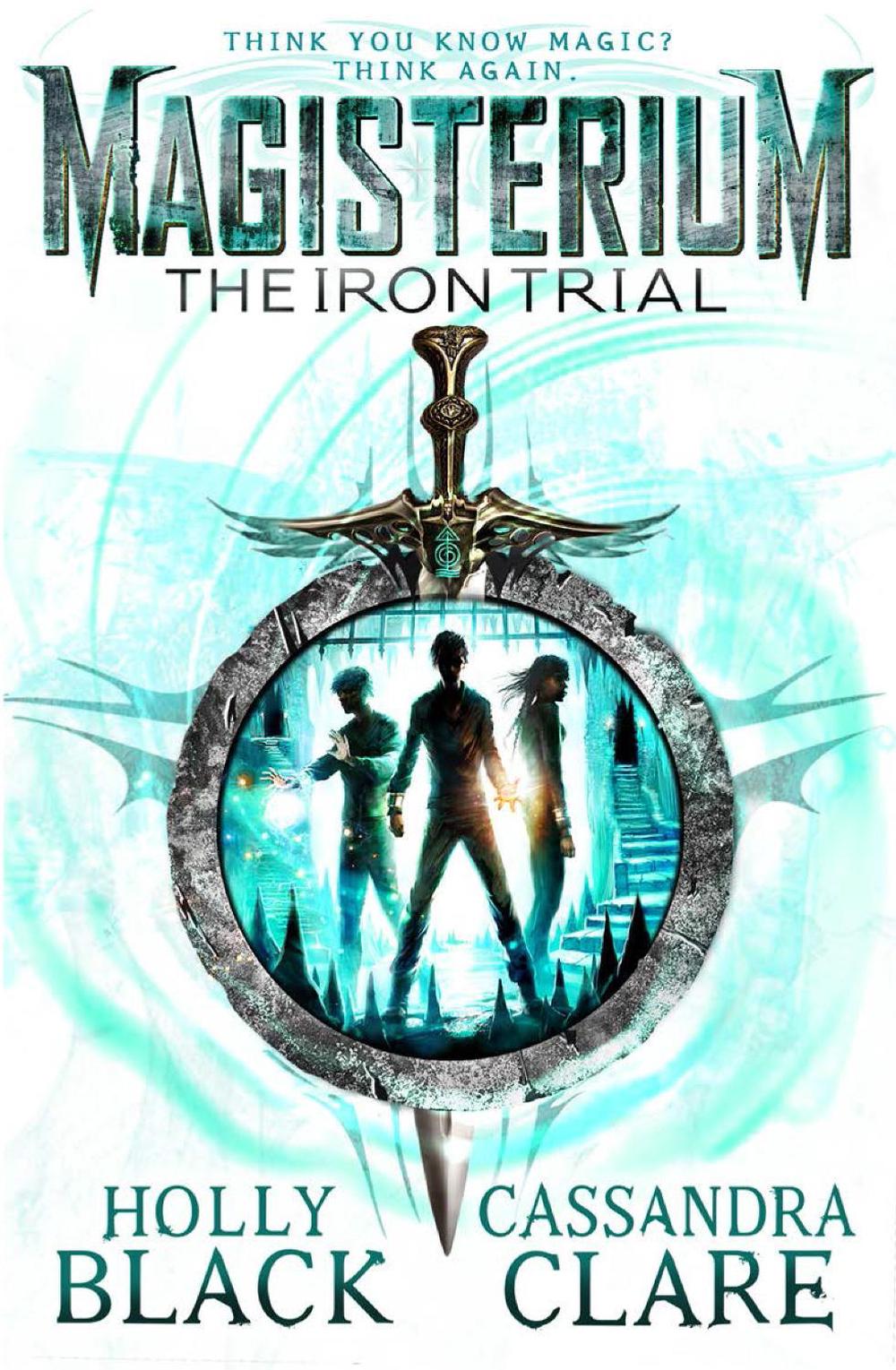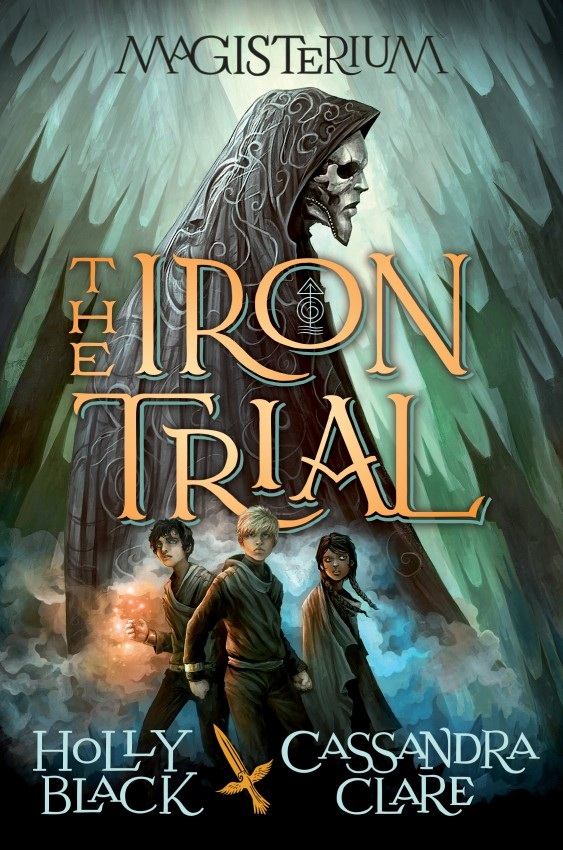 Callum, Tamara, and Aaron enter the Magisterium to be trained to use magic. Meanwhile, the servants of a dark magician called the Enemy of Death seek to regain power for their master. I've always been a sucker for books about magic schools, and ever since the Mortal Insturments and Curseworkers series I'll pick up anything written by Cassandra Clare or Holly Black.
13. Aunt Maria by Diana Wynne Jones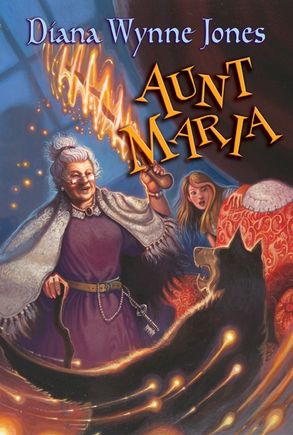 Diana Wynne Jones is one of my favorite authors—I've always loved her subtle way of writing magic. Aunt Maria is about the mysterious, cruel Aunt Maria who runs the quaint town of Cranbury-on-Sea with an iron first and controlling magic. After Mig's father drives a car off a cliff, Mig and her mother and brother go to live with Aunt Maria and chaos breaks loose. Aunt Maria is another slow burner, first setting itself up as a dry coming-of-age novel before breaking into a mad dash of ghosts, magical transformations, and traveling back through time.
14. A Gathering of Shadows by V. E. Schwab
After reading This Savage Song, I scrambled to find more dark urban fantasy by the amazing V. E. Schwab. Set in parallel versions of London, A Gathering of Shadows sees royal magician Kell allying with street thief Lila Bard to rescue the prince and save the Londons from the clutches of the sadistic Dane twins. The varying descriptions of the different Londons—from the lively Red to the dying White to Victorian Grey London—and the incredible feats of magic made for an incredible way to procrastinate work.
15. Legend by Marie Lu
Throwback to the dystopian craze of the early 2010s! Set in a futuristic version of Los Angeles, Legend follows notorious street thief Daniel "Day" Wing and military prodigy June Iparis as they uncover conspiracies and terrible secrets of the Republic, from the murder of June's brother to intentional plague virus outbreaks. I've already checked out the sequel, Prodigy, from the library.
16. Calling on Dragons by Patricia C. Wrede
I'm still making my way through the books borrowed from friends that I want to return before graduation. Calling on Dragons sees a continuation of Cimorene, Kazul, Mendanbar, Morwen, and Telemain's battle against the notorious wizards who want to take over the Enchanted Forest. Though I did enjoy the ending, the pace got a bit slow and Telemain's overly loquacious explanations got a bit dry.
17. Starflight by Melissa Landers
My reading list tends to be light on sci-fi, so when one of my good friends handed me this and said, "Let me know what you think about it," I figured, "Why not?" In Starflight, convicted felon Solara Brooks seeks a new life in the distant corners of the galaxy. To get there, she pledges herself as an indentured servant to Doran Spaulding, the spoiled heir of a multinational (multi-galactic?) corporation. Though their relationship made me raise my eyebrows at some points (not a fan of master/servant becoming romantic, and Solara drugs Doran and spends a bunch of his money), the roaring plot and fascinating supporting cast (hello, space pirates!) made up for some character flaws and an underwhelming ending.
18. Cinder by Marissa Meyer
Imagine a sci-fi retelling of famous fairytales, where Cinderella is a cyborg. Cinder had me hooked by the second chapter, from its setting in New Beijing to the terrifying Lunar people to the familiar story of Cinderella attending the ball for the prince. I blew right through the sequels, which offer a sci-fi spin on other tales like Red Riding Hood and Rapunzel.
19. The Hidden Oracle by Rick Riordan
There are certain books series and authors I always return to (like Harry Potter!) and Rick Riordan's gods of Olympus is one of them. I own the first five Percy Jackson novels and have read the Heroes of Olympus, Kane Chronicles, and Magnus Chase. The Trials of Apollo series follows the god Apollo, who has been banished to earth in the body of a human and teams up with Meg, daughter of Demeter, and Camp Half-Blood to take on evil Roman emperors returned to life with the powers of gods.
20. Scarlet by Marissa Meyer
Imagine Red Riding Hood if Red's grandmother saved an exiled princess and the Wolf was a genetically modified super soldier. Scarlet takes place in France, with Scarlet searching for her missing grandmother, who has run afoul of the tyrannical Lunar Queen Levana by rescuing Princess Selene, who is currently in disguise as the cyborg mechanic Cinder. Cinder, meanwhile, is on the hunt for secrets to her past that could prevent Levana from ruling earth.
21. Cress by Marissa Meyer
Book three in the Lunar Chronicles, Cress introduces Crescent, Queen Levana's former hacker whom Cinder and her crew rescue from her satellite. This time, Rapunzel is a coding genius and her tower is that satellite, where she is determined to bring down the evil Princess Levana and join forces with Cinder to stop her from marrying Emperor Kai and taking over the world.
22. The Star Thief by Lindsey Becker
Easily one of the most imaginative books read this year, The Star Thief is about the adventures of Honorine, a servant girl who finds herself in the middle of a battle between living constellations and a pirate who wishes to steal their power. The incredible descriptions of flying ships and ancient gods along with Honorine's own determination make for an incredible and unique fantasy story.
23. Writing in Style by Bobbie Christmas
Most of my book list is fiction, but every now and then I try to read a how-to. Write in Style, by book doctor Bobbie Christmas, covers the editing phase of writing and how to turn prose from bland and cringey to stylistic and intriguing. According to Christmas, writing in style is more about what you take out of your writing than what you leave in. She offers alternatives to boring verbs and over-done adjectives, and encourages readers to critically analyze why they word things the way they do—and how they can make their work better.
24. The Invention of Hugo Cabret by Brian Selznick
In general, I try to read the book before I see the movie, but in this case, the movie came first and I read the book an hour after watching it. The Invention of Hugo Cabret takes the reader back in time to the earliest movies and the work of creative filmmaker George Melies. Hugo Cabret, an orphan running the clocks in a Paris train station, fixes an automaton and unlocks a secret about Melies. What sticks out most about the book, however, are the incredible illustrations that almost turns the pages into a movie.
25. Going Postal by Terry Pratchett
In my wildest dreams, I write like Terry Pratchett. Going Postal, a novel set in his magical Discworld city of Ankh-Morpork, follows the adventures of conman Moist von Lipwig as he is assigned the task of managing the city post office by the Machiavellian city patrician Lord Vetinari. Secret post office work societies, chain-smoking women, and a machine that can warp the fabric of the universe co-star in this bizarre and hilarious fantasy/sci-fi novel about a man's quest to constantly up the stakes to the point of insanity.